Office Environment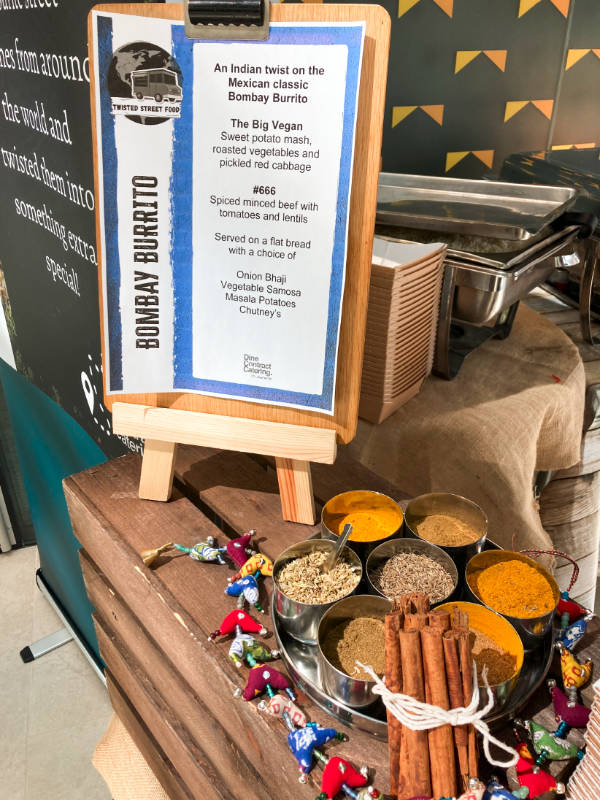 Overview
The covid pandemic has fundamentally shifted the way in which many people work within the office environment, when hybrid working was introduced. As a result, Dine Contract Catering's bespoke offer has necessitated us to be flexible and adaptable to our clients' needs.
Of course, hybrid working patterns don't suit everyone and many of our clients have concerns around not only staff health and wellbeing, but also the rise in the cost of living. As a business we are tasked to provide a catering solution for one of the country's leading building societies to support them in enticing their workforce back into the office.
Partnership Approach
Working in partnership, we started by engaging with the workforce onsite by hosting a calendar of special events, such as summer drinks, evening BBQs and sourdough pizza pop ups. This added value ensured we engaged straight away with the client and customer base. It also enabled us to recognise the challenges and benefits that the hybrid office model may have, both now and in the future. With the feedback, we were able to design a bespoke, on trend, fresh food o er, providing staff with cost savings, and competing with city centre outlets.
The new provision features a vibrant menu offering an all-day service, providing; Breakfast, Grab and Go, Deli Bar, freshly prepared street food dishes, light healthy salads, and our in-house coffee blend Joe Rooster.
"We keep a careful eye on everything purchased by the customers onsite to always ensure staff have access to their favourite dishes and products. We regularly introduce new dishes and innovate the offer so there is always something different for the customer to try" - Chef Manager.
Achievements
Within 3 months of opening, we have seen the average footfall increase from 300 staff a day across Tuesday, Wednesday and Thursday, to 500 staff onsite daily, five days a week.
56% reduction to client's subsidy.
Consistently providing an excellent fresh food service.